Our Reputation Is Built On Long Lasting Relationships…

There is no substitute for the experience and trust that is built up over time. Rhine Ruhr has been representing most of their principals in Southern Africa for more than half a century.

---

FOSS
FOSS was founded in 1956 as N.Foss Electric A/S by Nils Foss. His business plan was to automate otherwise time-consuming analytical methods in the food industry by offering a fast and cost efficient method of analysis. His pioneering work started with the development of instruments capable of measuring moisture in grain and was soon followed by analytical solutions in the dairy industry.
FOSS continues it's pioneering work today employing more than 130 Master of Science and more than 20 Phds amongst it's 1350 employees.

Go to the FOSS website.

SIGRIST Process-Photometer
The first SIGRIST photometer, a turbidity measurement instrument designed for continuous monitoring of beer filtration, was built and sold by Dr. Ing. Willy Sigrist in 1946.
Today, Sigrist Process-Photometer still develop and manufacture process turbidity meters, absorption meters and fluorescence meters for the water, beverage and environmental monitoring with a focus on Swiss quality and innovation.

Go to Sigrist Process-Photometer website.

GERBER INSTRUMENTS
Dr. Niklaus Gerber first presented acid butyrometry (
Gerber Method
) as a simple and reliable method to determine fat content in milk in 1892. He founded his Company Dr.N.Gerber's Co.m.b.H in 1904 for the production, improvement and new development of Gerber instruments. The
Gerber Method
is still used globally today.
For more than 100 years, Gerber Instruments AG is still the Swiss seal of approval for quality determination in milk and dairy products.

Go to GERBER INSTRUMENTS website.
CHARM Sciences Inc
As a company built on innovation, Charm Sciences continues to lead the way in providing cutting edge tests to meet the most demanding requirements. It is their goal - and source of pride - to provide peace of mind to their customers.
Charm Sciences manufactures rapid, accurate assays for the determination of antibiotic, mycotoxin and pesticide residues in food products, amongst many others.

Go to Charm Sciences website.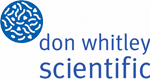 Don Whitley Scientific Limited
Don Whitley Scientific Limited is a leading international supplier of innovative equipment and services to the microbiology and tissue culture industries.

Go to Don Whitley Scientific website.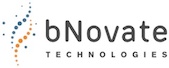 bNovate Technologies SA

bNovate Technologies SA was founded in 2011 with the goal to be the best in the field of automated cells analysis.
Go to bNovate Technologies website.
---

Our Responsibility…
To Represent Our Principals According To Their Ethos